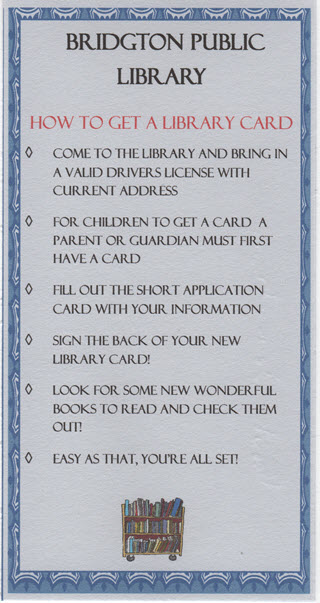 Your library card could well be the best bargain in town!  With it you can borrow materials from the library, search databases, download ebooks and audiobooks, take online courses and practice tests, all at no cost.
A free library card is available to any resident of Bridgton, as well as other non-residents. Proof of identity by valid photo ID with current address is required — a tax or rent receipt, or piece of mail are all acceptable proof of address.
Children may get their own library card at age 5 or beginning kindergarten, with a parent or guardian's signature. Adult cards are issued at age 16. Please show your library card whenever you wish to check out materials.
Application forms are available in the library.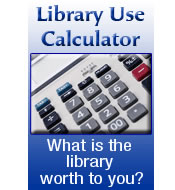 Use this to calculate the value of your card!