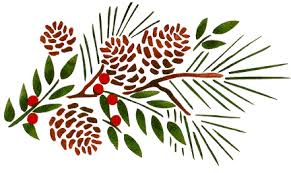 With the holiday season upon us and winter settling in, it's a great time to come in to the Library. We have current bestsellers and time-tested classics to keep you entertained, cook- and craft-books for decorating and entertaining ideas, and of course friendly faces behind the circulation desks. We will be getting a new batch of audio books and DVDs in December for your listening and viewing pleasure. 
Please remember the Friends Book Rack for holiday gift giving. The Friends of the Bridgton Library also have book bags, mugs, and pens available for sale. All proceeds benefit the Bridgton Public Library and fund our programs and workshops.
We will be accepting book donations through December 31, 2019 and will resume March 1st, 2020. We appreciate all items donated, but do not have the space to store them in the Library during the winter.
Our "Of Interest" section by the Main Circulation Desk has a different theme each month. Miss Anita puts in a lot of care to creating the lists, and pulls some of the best books from our stacks and puts them together for your browsing pleasure. This month's list is here: 
You can put a hold on items through your online account, or give us a call.