Who We Are
The Friends of the Library are advocates and ambassadors. We support the programs and activities of the library and raise funds to sponsor library events and enable special purchases.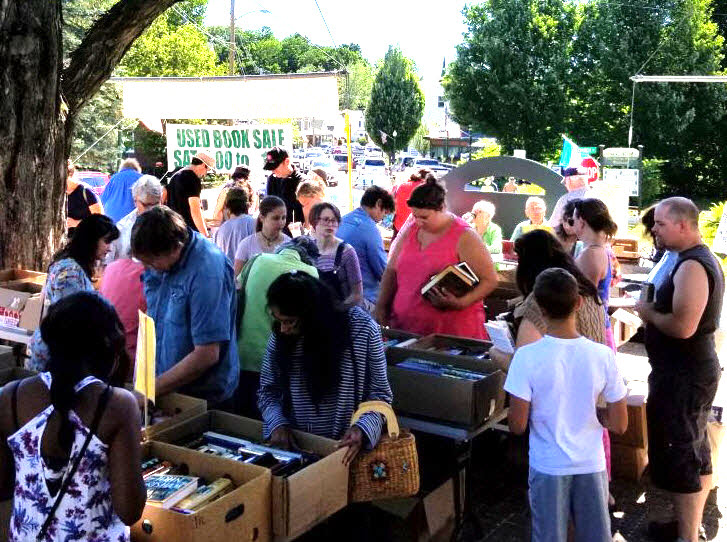 Our Annual Book Sale in the summer offers hundreds of books and media for all age groups, attracts readers from far and wide, and is our major fundraising event. Fall Shed sales and book bag giveaways further help us put books in the hands of readers. Many of the books we sell are donated to the library by members of the communities we serve.
Ways We Help
Promoting the library in the community
Fundraising through book sales and special events
Sponsoring library programs such as

Author Talks
Music Events
Summer Reading

Distributing bags of books at food banks
Supporting special purchases such as

Kitchen cookery devices
Computers
Contents for To-Go Bags

Annual staff appreciation party
How to Join
We invite you to become a Friend of the Library by completing the form on the back of this brochure and paying our modest dues. You can return the form to the library circulation desk or by mail. Please support our library with your time and talents!