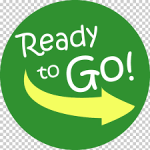 We have some great To-Go bags all ready for you in Youth Services and at our Main Circulation Desk. In Youth Services learn all about Afghanistan with our new Cultural To-Go Bag by completing several fun art projects! You can also put your Science skills to the test by building your own electromagnet! Instructions and materials included. Completely FREE! To-Go Bags are available on a first come first serve basis. Hurry in today!!
In Adult Services we have Kitchen To-Go and Craft To-Go with Make Your Own Chai Tea and SoulCollage. And if you are interested in signing up for a workshop to learn more we have a Chai Tea Party on Saturday, March 7th, 1:00-2:00 and Soul Collage: Exploring the Committee Suit on Saturday, March 14th, 12:30-2:30
All To-Go bags and related workshops are paid for by the generous support of the Friends of the Bridgton Library. Thank you, Friends!