When:
08/31/2019 @ 1:00 pm – 2:30 pm
2019-08-31T13:00:00-04:00
2019-08-31T14:30:00-04:00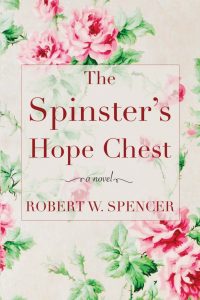 ABOUT THE BOOK:
Lizzie Millett was born in Waterford, Maine, in 1861. She and younger sister Hattie escaped from their troubled childhoods and, each in her own way, built successful lives. Lizzie's struggles to achieve personal and professional success in "a man's world" of business are struggles that, in some forms, continue for women today.
ABOUT THE AUTHOR:
Spencer, after living forty years in downtown Boston, resides in South Waterford, Maine. His home is a former water-powered box mill on City Brook, where he writes at a desk perched above a breached split-granite dam. His avocations are writing, reading, gardening, and enjoying his wife's fabulous cooking.
Please join us Saturday, August 31st 1-2:30. Pre-registration requested but not required.