Please join us for Poetry Reading and Workshop on Thursday, September 7th, 6:00-7:00 PM here in our Main Reading Room.  Kate Berry and Kate Kearns will be here reading from their works. Please register here.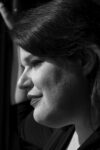 Katherine Hagopian Berry (she/her) is the author of Mast Year, (LIttoral Books 2020), LandTrust(NatureCulture, 2022) and Orbit, just released from Toad Hall Editions. Katherine has appeared in many literary magazines including Café Review, SWWIM, and Feral. Her poems have appeared in the Portland Press Herald and on MaineNPR. She has appeared in multiple anthologies including Balancing Act II and Writing the Land and was a poetry reader for the Maine Review. Katherine adores giving voice to poetry through workshops and readings.
Kate Kearns is a Maine poet and the author of You Are Ruining My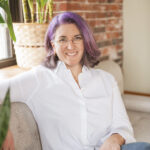 Loneliness (Littoral Books, 2023). Kate's work has appeared in Maine Women Magazine, the Maine Sunday Telegram "Deep Waters" section and is forthcoming on Maine Public's "Poems from Here". Her poems have also been published in Salamander, Peregrine, Northern New England Review, Sugar House Review and elsewhere. She earned her MFA from Lesley University. Learn more at www.katekearns.com.