Welcome!
If you haven't been to visit us in a while, we invite you to bring your family to the library and explore this great space dedicated to children and young adults. We have areas for all ages to read, discover and learn.

We have a great play space for imagining and exploring, and our teens have a separate room designated where they can log on to their devices, read, or study.
We have a large collection of picture books, board books, easy readers, fiction, and nonfiction for children of all ages and interests.  In addition, we have several non-print collections which include DVDs, audiobooks, and activity kits.
Click here to see new additions to the collection: New in Youth Services


We look forward to seeing you!
"If you happen to read fairy tales, you will observe that one idea runs from one end of them to the other–the idea that peace and happiness can only exist on some condition. This idea, which is the core of ethics, is the core of the nursery-tales."

G.K. Chesterton
"If you want your children to be intelligent, read them fairy tales. If you want them to be more intelligent, read them more fairy tales."

Albert Einstein
"No thief, however skillful, can rob one of knowledge, and that is why knowledge is the best and safest treasure to acquire."

L. Frank Baum,

The Lost Princess of Oz
Book Lists
New Shelf
For the Littlest (Board Books, Early Readers, Picture Books, E DVD, Kid's Music)
In the Middle (Early Chapter Books, Chapter Books, J Non-Fiction, J Graphic Novels, J DVD, J Audiobooks)
Teen (YA Novels, YA Non-Fiction, YA Graphic Novels, YA DVD, YA Audiobooks)
Awards
American Indian Youth Literature Award identifies and honors the very best writing and illustrations by Native Americans and Indigenous peoples of North America. Books selected to receive the award present Indigenous North American peoples in the fullness of their humanity.
Caldecott Award is awarded annually to the artist of the most distinguished American picture book for children.
Corretta Scott King Award is awarded annually to outstanding African American authors and illustrators of books for children and young adults that demonstrate an appreciation of African American culture and universal human values.
Maine Student Book Award is awarded annually by participating Maine students in grades four through eight. The winning book is selected from a reading list that is compiled by the MSBA committee.
Newbery Award is awarded annually to the author of the most distinguished contribution to American literature for children.
Pura Belpré Award is presented annually to a Latinx writer and illustrator whose work best portrays, affirms, and celebrates the Latino cultural experience in an outstanding work of literature for children and youth.
Sibert Award is awarded annually to the author(s) and illustrator(s) of the most distinguished informational book published in the United States in English during the preceding year.
For More Book Lists Check our Homeschooling Page!
For More TEEN Book Lists Check out Our Teen Page!
Activities
Activity kits are themed based on different subjects including STEAM subjects, social studies, and foreign languages. Each kit has at least one book and a variety of other materials: puzzles, flashcards, educational games, DVDs, and models. The kits target kids from Pre-K to Middle School.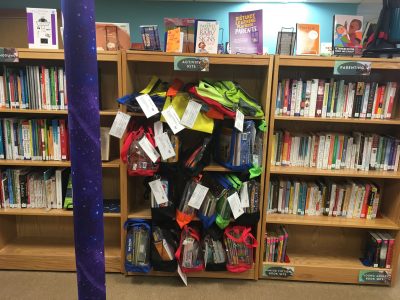 Click here to see a complete list of Activity Kits we offer for check out!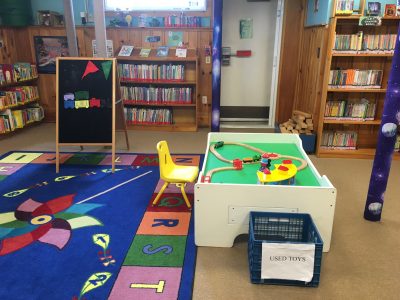 Standing Programs Available All Library Hours
Cultural and STEAM To-Go Bags
Interactive Bulletin and Felt Boards
Free Activity Sheets, Coloring Pages, and Craft Projects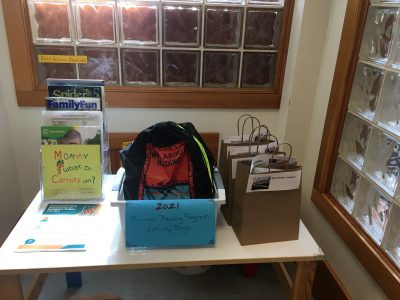 All To-Go Bags are completely free and include all the materials necessary to do the projects. Each bag has instructions and a book list about related materials. The bags become available at the beginning of the month and are available on a first-come basis.