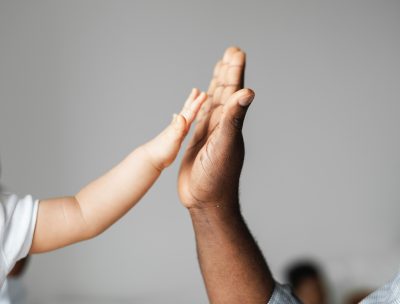 Caregivers at the Library
The Bridgton Public Library aims to create a family-friendly space for relaxing, spending time with your children, and finding good books!

By having our children and youth rooms separate from the adult reading rooms, children have room to talk and laugh in regular volume voices! Also, there are many toys, games, and books to explore in a safe, relaxing environment.

Follow this link to peruse our Parenting Collection or go to our New Parenting Shelf for our latest editions to the collection.
Web Resources
In Maine:
Maine Parenting Resources and Services
Community Groups
Maine Medical Center Pregnancy Resources

General Parenting:
Free Parenting Resources
Nurture and Thrive
Parenting.com
Zero to Three

Online Learning During COVID:
Main Board of Education Resources
BPL's Homeschooling Resources
Anti-Racism Resources for Parents and Educators
Library Learning
Activity Kits: These kits are themed based on different subjects which can be checked out.  Each kit has at least one book, and then a variety of other materials: puzzles, flashcards, educational games, DVDs, and models.  The kits target kids from Pre-K to Middle School+.  Some of the materials even help college students study for exams! 


Book Sets: Check out a set of books so that you can host your own book club!

Storytime: This is a fun time for your child to meet other kids in the community.  Our storytime is targeted towards children 0-6, but older siblings who are well behaved are also welcome to participate in the stories, snack, and craft. This has been suspended.

Tunes for Tots: Bring your littlest to the library to sing songs and jam on xylophones, drums, and other musical instruments.  Your children will have the opportunity to socialize, practice sharing skills, while engaging in exploratory play. This has been suspended.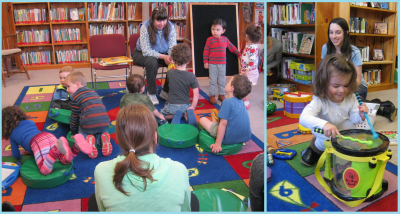 To-Go Bags: Available from September-June, each month a new Culture and STEAM To-Go Bag is available.  All To-Go Bags are completely free and include all the materials necessary to do the projects.  Each bag has instructions and a book list about related materials.  The bags become available at the beginning of the month and are available on a first-come basis.

The STEAM To-Go Bags include a project which is either Science, Technology, Engineering, Art, or Mathematics based!  Some projects we have done are: Make Volcanoes, Make Rock Candy, and Make Instruments.