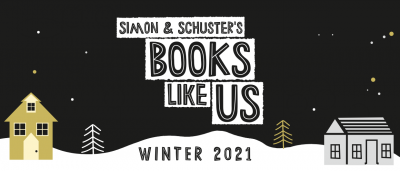 Bridgton Public Library is getting ready for Beanstack's Fourth Annual Winter Reading Challenge,  Books Like Us, sponsored by Simon and Schuster, through the month of January. We encourage you to read a book by an author you've not read before or try a new type of book. Learn something new or read something that has been recommended, settle in for January with some great books!
We will have challenges and reading lists for adults and kids. You can keep track online at bridgtonlibrary.beanstack.org, use a print reading log, or let us know you want to participate and we'll keep track for you. Thousands of libraries and schools across the nation are encouraging reading in their communities with Books Like Us and other nation-wide reading activities.
Prizes from the program sponsors will include book collections and virtual author visits. Ten (10) winning schools or libraries will each get a collection of fifty (50) books from the Books Like Us collection. We'll be holding a grand prize raffle drawing for Adults on February 2nd for a grand prize winner and offering several smaller prizes as well. You can pre-register by going to Bridgton Public Library Beanstack or just ask us to get you set up.
Happy reading, Bridgton!