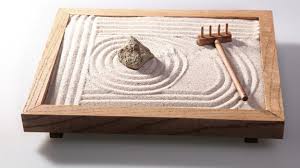 While they last, come on in a grab an Adult To-Go bag from the Main Circulation Desk.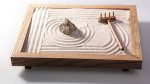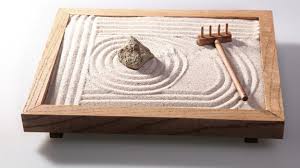 In the 6th century, Zen Buddhist monks created Zen gardens to aid in meditation. In today's world, we all need time to disengage from daily stresses. We hope our DIY tabletop Zen garden will provide a few moments of peace and tranquility as you swirl sand, calm your thoughts, and rest a bit. Each bag includes a box, white sand, moss, and a small rake for making patterns in the sand. Feel free to add your own touches to make it seasonal, and yours.
Is cooking more your thing? Pick up the Italian Herb Rub, perfect for fish, pork, or poultry.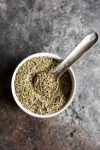 Drizzle oil, then rub with a generous helping of herbs. Also great with white beans, or just add to olive oil and broil up some bread, oil and herbs, and cheese. Use your imagination, and try adding lemon zest, orange zest, or roasted garlic. 
Enjoy the longer days and create something beautiful. The joy is in the making.